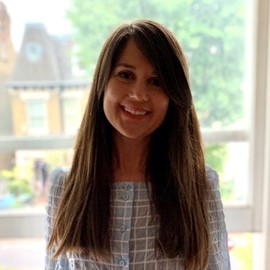 Dr Rosa Town
UCL
ARC ROLE
PhD Student, Mental Health
PROFESSIONAL ROLE
Assistant Psychologist, Tavistock and Portman NHS Foundation Trust

PhD Researchers, Evidence Based Practice Unit, University College London
EXPERTISE AND INTERESTS
Rosa Town is an early career researcher with recent experience working as a research and project officer at the Evidence Based Practice Unit and the Anna Freud National Centre for Children and Families. She has contributed to the evaluations of multiple interventions intended to improve child mental health and wellbeing, and she is experienced in qualitative research methods and developing tools to facilitate shared decision making.
Rosa's interests include developmental psychology, digital mental health, self and community strategies for managing mental health, quality improvement, and shared decision making. She holds a BA double major in Psychology and Spanish from Smith College and an MSc in Developmental Psychology and Clinical Practice from UCL.
Rosa completed her PhD with ARC North Thames in summer 2023.
Back to top