Patient, public and community involvement, engagement and participation are at the heart of everything we do. Opportunities to get involved with ARC North Thames' research range from ARC North Thames board membership and advising on or carrying out research, to spreading the word about our findings and delivering training to our partners on the health and care frontline.


What is 'public involvement'?
We use our funder, the National Institute for Health and Care Research (NIHR), definition of public involvement:
"Public involvement in research is research carried out 'with' or 'by' members of the public rather than 'to', 'about' or 'for' them."
Who can get involved?
Anyone, regardless of your level of experience or education. If you work with us, we will support you to make the best possible contribution – and we can put you in touch with our current public contributors to help you settle in.
We work with a diverse community of people from different backgrounds and of all ages.
Meet our current panel members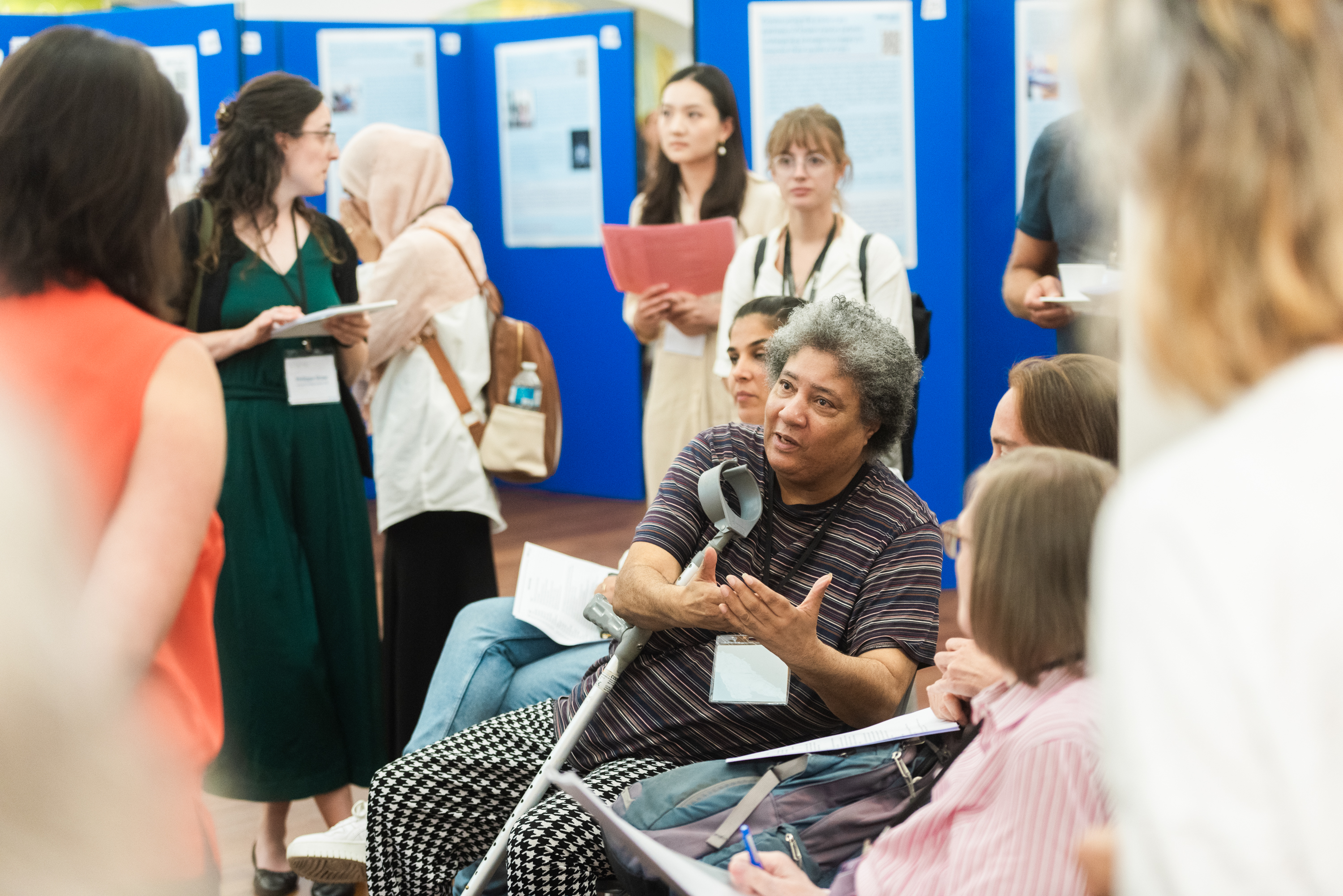 How can I get involved?
Our public contributors are involved in every aspect of our work. and contribute in a number of ways:
Our Research Advisory Panel meets throughout the year to review new research proposals and ensure these meet the needs of patients, service-users and the public

Our Virtual Document Review Panel looks at materials such as consent forms and patient information sheets for 'plain English' and accessibility

Our Academy programme includes patient and public partners in the design and delivery of teaching and training

Individual ARC studies and projects recruit patients and members of the public to be part of the research team.

There are many other ways you and your community can get involved our work. For example by:
Telling us about research topics and what's important to patients and service-users

Offering feedback as part of a project's steering group or a public involvement group

Helping to develop research materials such as information sheets for patients

Conducting interviews with research participants

Helping to share research findings and get research evidence into practice

Designing and delivering teaching or training.
Our PPIE strategy
Our Patient and Public Involvement and Engagement (PPIE) strategy was created in collaboration with our current public contributors, researchers and staff from across the North Thames region.
The strategy is a flexible document, and we will be regularly reviewing and updating it based on the feedback of our public contributors, researchers, and health and care community.
If for any reason you are having trouble accessing the PPIE strategy document, please get in touch with us by emailing arc.norththames@ucl.ac.uk.
Our PPIE guide for researchers
We are delighted to share our researchers guide to PPIE which has been designed as easy read guide on how to include PPIE from the very start of your project right through to dissemination.