The NIHR ARC North Thames Research Partnership Team (RPT) is a dynamic and multidisciplinary group of senior researchers. We provide methodological and subject expertise to the work of NIHR ARC North Thames. We contribute to delivery of research themed work and provide support where needed to enhance research design and the potential for impact and implementation.
Through continual outreach to and engagement with our partners, the RPT respond to emerging local and national priorities by forming new collaborations, delivering emergent research, and leveraging externally funded grants. We also support the Tri-ARC network and wider ARC/national collaborations and contribute to the ARC Academy including designing and delivering courses and PhD supervision. 
How we work with you
The process begins by listening to your ideas, questions and needs. The team works with you to identify the key issues and to determine if an evidence-based solution could be achieved through applied health research. No problem is too big or too small, and we encourage you to get in touch.
Experience among team members is diverse and includes: evaluation of complex interventions (using quantitative and qualitative methods), social care research, applied statistics, health economics, organisational research, and systematic reviewing. 
Contact us via email to share your ideas and explore opportunities for new research.
Meet the Team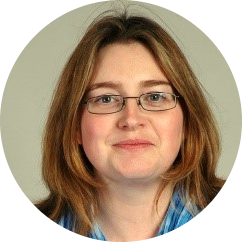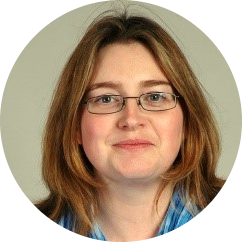 Dr Fiona Aspinal
Senior Research Fellow, UCL
Fiona Aspinal worked as a registered nurse in elderly care and palliative care settings. Using qualitative and mixed-methods approaches, she has undertaken several complex evaluations of systems, services and interventions across health and social care settings, including palliative care, community neurological services, support for carers of people with dementia, and reablement.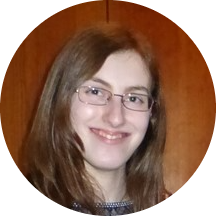 Dr Helen Blake
Research Fellow in Applied Statistics, UCL
Research Fellow, Department of Health Services Research and Policy, London School of Hygiene and Tropical Medicine

Helen Blake joined RPT in May 2023. Her main research interests are in statistical methodology. Helen's PhD research focused on missing data methods for propensity score analysis of observational data, with application to electronic health record data.

Dr Beth Eveleigh
Research Fellow in Applied Health Research, UCL
Beth Eveleigh is a mixed-methods researcher and registered nutritionist with experience in population health, observational studies, research trials, systematic reviews and clinical research. She has particular interest in areas including population health improvement and sustainability.

Dr Melissa Galea Holmes
Research & Implementation Facilitator, UCL
Melissa Galea Holmes coordinates the activities of our Research Partnership Team, including engaging with ARC North Thames partners to identify and progress researchable problems. She contributes to ARC programme management, and provides support on funding applications, sponsorship and ethical approvals, and publication processes. She works closely with colleagues at UCLPartners to facilitate translation and impact of our research findings.

Dr Kristoffer Halvorsrud
Research Fellow in Evaluation of Health Interventions, UCL
Kristoffer Halvorsrud has an interdisciplinary background especially in research on health and inequalities and the application of different evidence synthesis formats such as systematic reviews and meta-analyses, in addition to quantitative and qualitative primary research methods.

Andrew Hutchings
Deputy theme Lead, Health Economics and Data
Assistant Professor, LSHTM
Andrew Hutchings' background is in quantitative analysis and the use of linked routine heath care data for health services research, usually as part of mixed methods evaluations or alongside cost-effectiveness analyses. His main interests are in questions of effectiveness, organisational variation and inequalities/inequity in secondary care (surgery, cancer, rheumatology, critical care) and population health management.

Dr Sarah Jasim
Senior Research Fellow, UCL & Research Fellow, LSE
Sarah Jasim has expertise in using qualitative and quantitative methods to evaluate the implementation of interventions in health and social care. She has particular interests in areas of social care, mental health, quality improvement and inequalities. Sarah is currently building a knowledge brokerage function, improving the way academic researchers and policy makers in London government work together.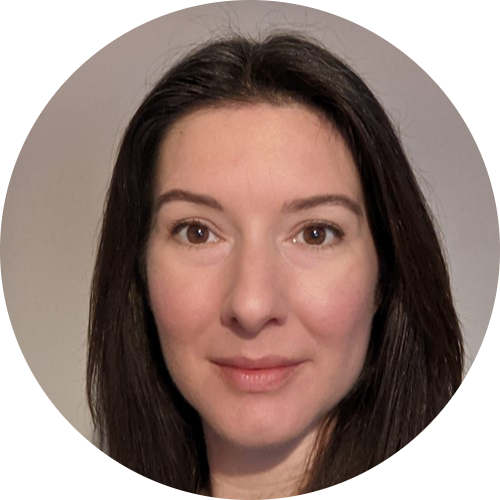 Dr Danielle Lamb
Senior Research Fellow, UCL
Danielle Lamb has a background in acute mental health service research. Her expertise is in using mixed methods to evaluate the implementation and use of complex services and interventions. She has a particular interest in mental health and wellbeing in the workplace.

Dr Elena Pizzo
Theme Lead, Health Economics and Data
Principal Research Fellow, UCL
Elena Pizzo's clinical research areas include oncology, mental health, maternal health, diabetes, hepatology, orthopaedics and stroke.  She is particularly interested in the economic evaluation of health care technologies and interventions and in the measurement of health and distributional aspects of health policy.

Dr Eirini-Christina Saloniki
Senior Research Fellow in Health Economics, UCL
Eirini-Christina Saloniki is an expert in economics of disability, economics of discrimination and applied microecometrics. She has a special interest in workforce studies, discrimination faced by disabled people in different areas, and how such discrimination is measured using survey data. She has experience in economic evaluation of clinical and non-clinical studies (oral health, mental health, genetic disorders, chronic conditions, diabetes, long-term care).

Dr Jessica Sheringham
Senior Research Fellow, UCL
Honorary Consultant in Public Health (non-clinical), OHID
Jessica Sheringham's expertise spans several research methods, and her areas of interest include health inequalities and access to appropriate healthcare. Her ARC research explores the potential of linking council and NHS data; and improving environments that influence health.
Research Fellow in Health Economics, UCL and UCLPartners
[Recruiting]
Current RPT projects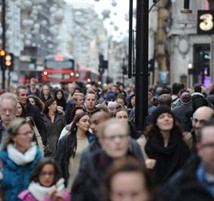 Increasing capacity for public health and prevention research in local government

We are working across North Central London (NCL) to support public health and prevention research in non-health settings, with a focus on using evidence well to reduce inequalities. Find out more.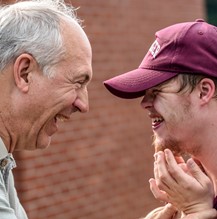 Evaluating the cost and benefits of the NICE adult social care guidelines

This is a scoping study to prepare for a large evaluation of the economic impact of adult social care guidelines developed by the National Institute for Health and Care Excellence (NICE).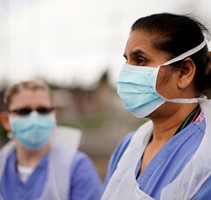 NHS CHECK: Exploring and tackling the impact of the pandemic on NHS staff

NHS CHECK is investigating and working to mitigate the psychosocial and occupational impact of the COVID-19 pandemic on NHS staff in England.