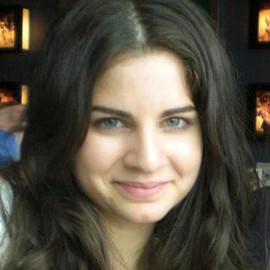 Kailey Nolan
UCLPartners
ARC ROLESenior Communications Officer, ARC North Thames and UCLPartnersEXPERTISE AND INTERESTS
Kailey is the Communications Lead for the ARC North Thames, a joint role with UCLPartners (ARC North Thames' Academic Health Science Partnership). Kailey is working to develop and deliver the ARC North Thames communications and engagement strategy, and manages external and internal communications, This includes managing the ARC brand, website, social media, research newsletter, press and stakeholder partnerships, and supporting patient, community and public engagement.

Kailey has 10 years of communications and public engagement experience across the research, health, technology and non-profit sectors. She has a BA in English Literature from Royal Holloway, University of London.

She is passionate about inclusion and co-production, and has led on several initiatives to improve how we address and communicate inequalities in health and research, particularly a lack of lived experience perspectives and the impact of social and cultural inequalities. She is a member of the UCLPartners Equality, Diversity and Inclusion (EDI) committee.
Back to top