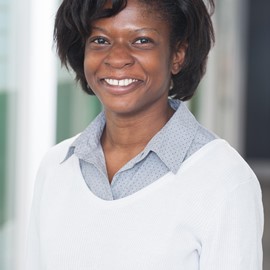 Tiyi Morris
UCL
ARC ROLE
PhD Student, Innovation and Implementation Science 
PROFESSIONAL ROLE
PhD Student, Department of Applied Health Research, University College London
EXPERTISE AND INTERESTS
Tiyi holds a BA(Hons.) in Philosophy, Politics and Economics from the University of Warwick. She also holds an MSc in Public Policy and Management from King's College London.
Tiyi's MSc dissertation topic was a cost-consequences analysis of costs and quality of life in patients in a psychology programme at South London and the Maudsley. Following the MSc, she also worked as an intern and analyst on teams consulting pharmaceutical companies on drug price strategies at Evidera.  
Tiyi worked from 2017 to 2019 as a Research Assistant at King's College London on trial-based economic evaluations. Tiyi has also gained experience working in public sector audit at KPMG and university administration at the University of West London.
Back to top