One-day Mental Health Staff Research Champion Training
25 Apr 2022
Applications have now closed. This 1-day training will take place in person on 16 May 2023.


Do you want to support a research culture in your workplace?
Do you want to learn skills that will enable you to talk about and advocate for Mental Health research among your colleagues?
Do you want to contribute to the growth of the Mental Health research community across North Thames?


NIHR Applied Research Collaboration (ARC) North Thames is delighted to open applications for a free new training course designed to support those who are curious or passionate about research and want to support and develop a research culture in their workplace. 
 
This is a one-day, in-person learning event hosted by ARC North Thames researchers and Clinical Research Network (CRN) North Thames colleagues.
The course focuses on teaching the skills needed to engage with, promote, and support research projects. You will receive peer learning and expert consultation, alongside signposting to further support and resources to enable you on your research championing journey.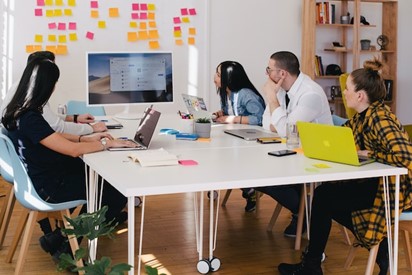 What will the course cover?
Course overview:  
Workshop 1: Research mythologies & facts  
Workshop 2: Talking about research  
Workshop 3: Your research culture  
Workshop 4: Developing our research network  
 
Course learning objectives:  
Understand the roles of research in Mental Health practice

Equip staff with confidence, knowledge, and resources to talk about and advocate for research

Support the development of local plans to foster research culture

Support the development of a network of Mental Health staff research champions in North Thames region

 
By the end of the course participants will be able to: 
Evaluate the role of research in Mental Health, championing the value of research through promotion, showcasing and celebration

 

Encourage and inspire colleagues to engage in and with research

 

Raise awareness of the importance of translating research into real-world improvements in practice 

 

Know how to involve patients and the public in every stage of research, and understand how this process benefits research 

 

Support the development of the North Thames Mental Health Staff Research Champion Network

 
Participants will receive a workbook containing a few short activities to prepare you for the event. It will also include resources to support your learning beyond the course. As part of the training, you will also support the development of a Mental Health Staff Research Champion Network where you can meet others in similar roles across different organisations.
Who is the course for? 
The course is designed for nurses, allied health professionals, public health or local government staff from NHS Trusts, NHS CCGs and Local authorities working in Mental Health. 
Participants might have direct research experience or have helped to support research in their organisation or have an enthusiasm for research. This course is not limited to staff actively involved in research - we want to hear from you even if you have never engaged in research but are curious to learn more. 
Participants must be available to complete a short self-paced, pre-sessional task and participate in the entire in-person session on 16 May 2023. This will take place in the Euston area, London.
Applications
Please note applications have now closed.
Contact us 
If you have any questions about this course or Mental Health Research for All, please email mh-all@ucl.ac.uk. 
Back to top