The Champions project, supported by ARC North Thames, has launched an online survey, providing an opportunity for families who have lived in temporary accommodation to influence discussions on how to protect and support children's health and wellbeing during the COVID-19 pandemic recovery.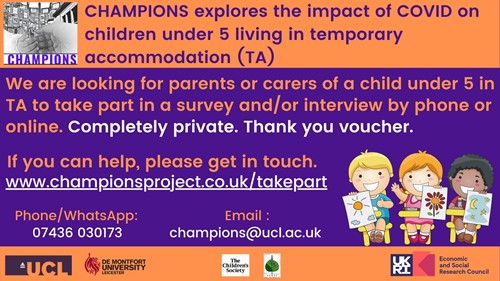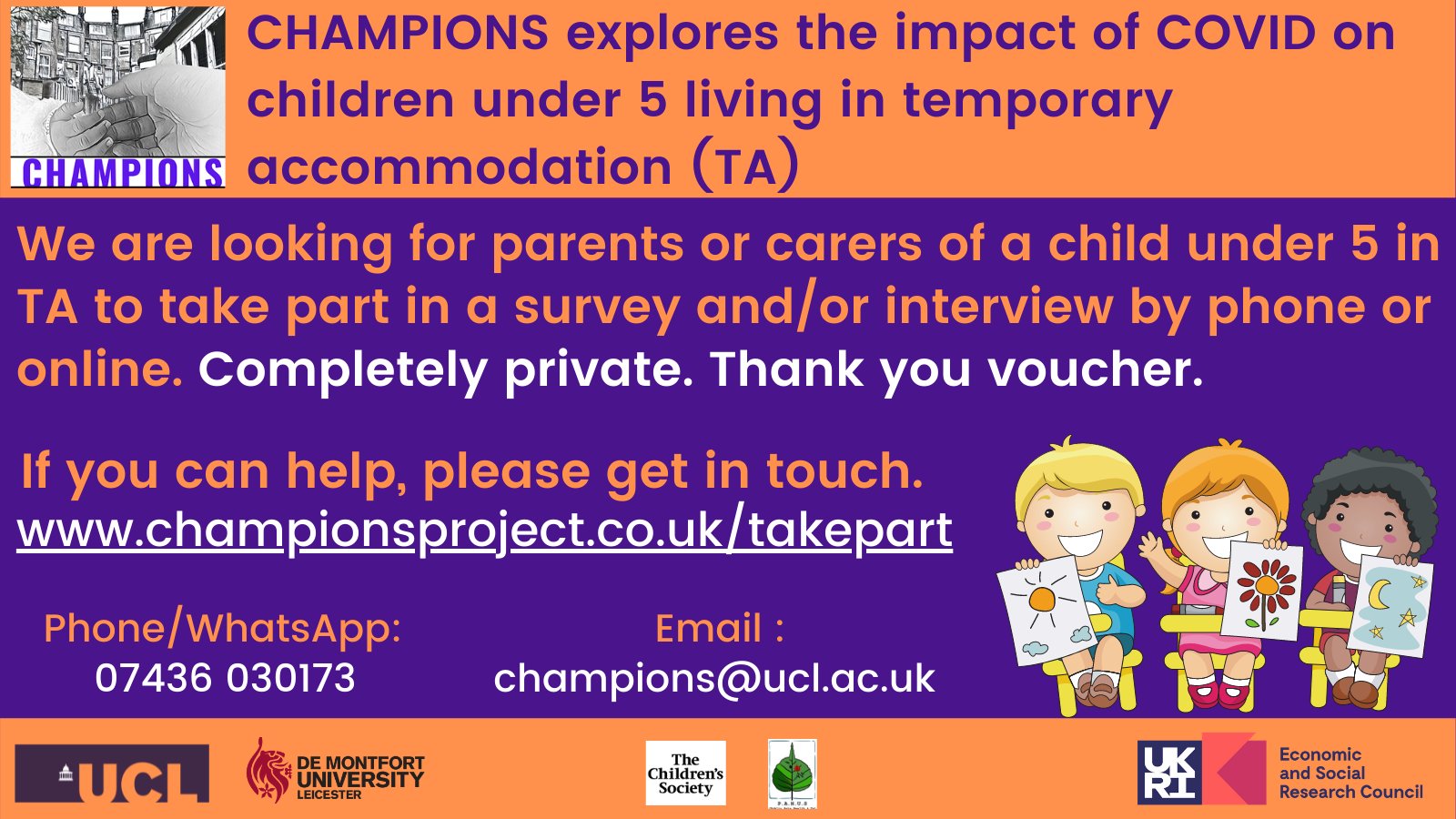 Living in temporary accommodation (TA) is already linked with causing health problems for children now and later in life, but the disruption of health and other support services due to the COVID-19 pandemic has made this situation even worse. Furthermore, COVID guidelines such as self-isolating may be unfeasible for those living in TA.
Champions is a study working across England to understand the impact of the COVID-19 pandemic on families with children under 5 living in temporary accommodation (TA), due to experiencing homelessness.
They have now launched their online survey, which aims to find out how COVID-19 has affected access to health care, education, and support for these families. The survey provides an opportunity for families to have a voice, share their experiences, and influence decisions about their child's health and wellbeing during the COVID-19 pandemic.
The team can also support someone to fill in the survey on the phone, via a translator or send a paper copy with a prepaid reply envelope. 
You can find out more and take part in the Champions survey here. 

More information and guidance on the study can be found on the Participant Information Sheet, which aims to answer key questions and address any concerns.
If you have lived in temporary accommodation, while caring for children under 5, know or work with people who have been in this situation, please do share details of this survey and help the team with this important research. Vouchers are available for all those who complete the survey.
At the end of the study, the team will produce recommendations for national and local health services to accommodate the families who take part, and those in similar situations.