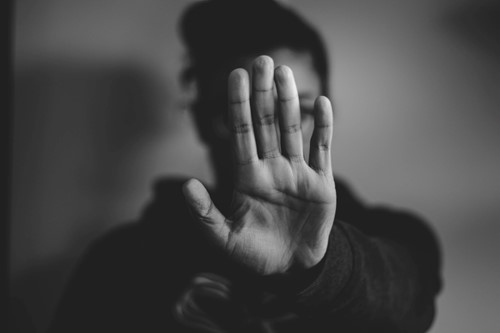 Continuing from her previous blog, ARC North Thames researcher Dr Sarah Jasim updates us on 'The Lost Voices', an initiative aiming to highlight inequalities faced by the early-career researcher (ECR) community, and help improve awareness and support. Here, Sarah shares the progress so far and reflects on the challenges and lessons learned.


'The Lost Voices campaign': What's happened so far?
Since the launch of 'The Lost Voices' national campaign, we have received overwhelming support for, and acknowledgement of, the inequalities faced by early-career researchers across the UK. The London Postdocs have been collecting national stories and comments from the early-career researcher community – sharing experiences of prejudice, biases and inequalities linked to ethnicity, gender, social class, health, disability and culture to name a few.
We knew that 'The Lost Voices' would be a challenging campaign - many of the experiences shared are already known to varying degrees within the community but are largely left unspoken. When they are discussed, they are barely whispered, or mentioned only in close confidence. As our recent way of working has moved out of offices and into our homes, I wonder if some of these issues may have become more difficult to manage? Faced with long periods of staying indoors and isolation, it may have been more challenging for people to seek support or engage in helpful conversations with others going though similar experiences. Conversations around inequality and the wider struggles within academia were perhaps stifled as our methods and avenues of communication became more limited.

Fear of speaking out
As 'The Lost Voices' campaign progressed, we began to notice a rising demand for anonymity as we tried to encourage the early-career researcher community to share their stories. Across our social media polls and stories, and in the campaign feedback from our academic networks, it was clear that people wanted the opportunity to speak up about the inequalities they had seen and experienced. However, many were uncomfortable with providing their identity, or even naming their associated institutions. Comments on the initial video, 'Sarah's Story', were made and then deleted and others, in response to 'Shaakir's Story', told us they were fearful of career repercussions if they were too open about their experiences. So we created a number of ways to share and encourage stories anonymously - through an anonymous story collection portal on our website, by publishing an anonymous story, and by highlighting our anonymous survey.
When we created the next phase of our campaign, which focused on stories from senior academics and how they have dealt with and overcome inequalities during their careers, we ensured that there was an opportunity for senior academics to also contribute their views anonymously. 

Can things change?
Reflecting on the past month, we have persevered in our commitment to bring 'The Lost Voices' out of the dark, to start new dialogues, and campaign for more support, awareness and compassion for those across the research community who are facing inequality and discrimination on a daily basis. Whilst we understand and respect the need to remain anonymous, we wonder how the sector will respond to 'The Lost Voices' stories? Can anything be done to support people in being more open about their experiences, and protect them from unfair repercussions? Will these stories be as powerful whilst their authors remain anonymous?
'The Lost Voices' national campaign was launched on 29th March 2021 through the UCL Academic Careers Office.

Support our campaign: share your stories and feedback
Stories and comments from across the UK have been shared  - through cross-institutional blogs, videos and across our social media channels, both publicly and anonymously. 
We continue to invite anyone from the early-career researcher community to contribute your views and experiences - the closing date is Monday 24th May. You can share through our story collection website, our anonymous ECR survey or anonymous senior academic surveys. You can also send in a video or audio recording through WeTransfer before 24th May (we are offering £10 for your time), or by engaging with our campaign posts.

Whats next?
All public and anonymous contributions will be presented to our panel of institutional decision makers from University College London, King's College London, Imperial College London and the National Institute for Health Research on Monday 24th May at 12-1.30pm. We welcome any questions you may have for our panel on how we can address inequalities faced by early-career researchers. 
 

By Dr Sarah Jasim, NIHR ARC North Thames Research Partnership Team; Department of Applied Health Research (DAHR), University College London (UCL); Care Policy & Evaluation Centre (CPEC), The London School of Economics and Political Science (LSE)

Editing contributions by The London Postdocs: Dr Jemima Ho (King's College London); Dr Morag Lewis (King's College London); Dr Rui Pires Martins (Queen Mary University of London); Dr Shaakir Salam (King's College London) & also Alex Teale (University College London), Jumani Yogarajah, Kailey Nolan (NIHR ARC North Thames).
The views expressed in this blog are those of the author(s) and not necessarily those of the National Institute for Health Research or the Department of Health and Social Care.
Republished from the UCL Academic Careers Office website.