The hybrid event was hosted on Friday 7th July and showcased 8 projects being conducted by Early Career Researchers from across the ARC North Thames (ARC NT) network.
The theme for this year's showcase was making a research career. Having had the opportunity to meet many early career researchers at our events, we continue to be astounded by their varied personal backgrounds and research activities. The presentations at this year's showcase were testament to the diversity of paths into and through research for people in the ARC.
The speakers and topics featured at the showcase were as follows: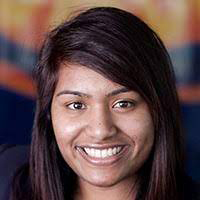 Behind the scenes of a Policy Fellow
Sarah Jasim - Senior Research Fellow / Policy Fellow, LSE / NIHR ARC North Thames



Jack of all trades
Mel Ramasawmy - Research Fellow in Mixed Methods, UCL

Research Lead and Research Associate roles in the NHS
Madeleine Devon - Clinical Research & Audit Lead/Research Associate, Provide CIC and EPUT
My pathway to research

Alison Finch - Assistant Chief Nurse, UCLH & NIHR Research Leader (Nursing and Midwifery Programme)

Social Media and Midwifery – the future for communication within Maternity services?
Anna Marsh - Antenatal Clinic Lead Midwife, UCLH / Bournemouth University / NIHR



Becoming an established early career clinical academic in the NHS
Greg Booth - Physiotherapist / Senior Research Therapist, Royal National Orthopaedic Hospital NHS Trust

Like the Thames: benefits of a wiggly river career
Sally Morgan - Clinical Doctoral Research Fellow/ Senior Lecturer in SaLTCity, University of London



Finding my way through the research maze: applying for fellowships and grants
Ruth Plackett - NIHR Three Schools' Mental Health fellow, UCL / NIHR
Suggested topics for next year's event from ECR attendees included: influencing policy; balancing clinical vs academic demands; funding and publishing; the Research Support Service (RSS).