In June 2021, NIHR ARC North Thames researcher Tiyi Morris was accepted into the new NHSX Data Science PhD Internship programme, which aims to connect researchers with NHS data and systems to generate new insights for patient services. Tiyi's project focused on how the NHS might better use artificial intelligence to analyse and improve patient care without compromising patient privacy.
In our latest blog, Tiyi shares her experiences of the internship, including her motivations for applying, the lessons she learned along the way, and the opportunities it offered for both her professional development and research.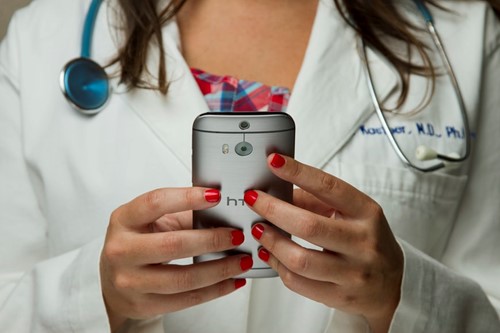 What did you work on during the internship?
The NHSX Data Science PhD internship saw PhD students from across the country submitting ideas for projects relevant to different priority themes set by the NHSX Innovation Analytics team. I was lucky enough to be one of the candidates accepted into the first cohort of this new programme.
My successful project was targeting the 'Longitudinal synthetic data' theme, aiming to generate synthetic data to help with the analysis of healthcare, and avoiding the privacy risks of using actual patient data. This involved modelling a clinical pathway (the care processes patients access at different stages of a health condition, for example medications, appointments and other treatments) that represented real patient experiences and, from this, building artificial patient records. The project also explored how artificial intelligence might be used to generate recommendations based on this modelled pathway.
The approach I took built upon an existing simulation framework called SynPath, which aims to simulate how patients move between care providers and how their condition develops within the NHS. SynPath builds on similar work done on other simulation models such as Synthea.
My work started with building a specific clinical pathway for type 2 diabetes, a condition I am familiar with from my ongoing PhD. This involved designing and configuring the data structures needed to represent the pathway (for example, simulated patients, health services, and treatments), and identifying key data from other patient-focused research to make it realistic.
The process of thinking through and implementing a real pathway allowed me to identify priorities and approaches for expanding the SynPath framework so that it was more representative of actual patient experiences. This enabled the teams using it to conduct more accurate and useful analytics.
The latter part of my internship focused on how artificial intelligence (AI) could be used to optimise clinical pathways to make the best use of resources, the end goal being to generate actionable recommendations for healthcare services that could ultimately improve patient care.  For this work I collaborated with simulation platform HASH to identify the most appropriate AI techniques to use, and to identify what would be required to implement them within the SynPath framework. 


Why did you apply, and what did you gain from doing the internship?
I saw the NHSX internship as a fantastic opportunity to develop data science skills and incorporate a new method (simulation modelling) into my current PhD project, which explores the impacts of digital health interventions on health and social care services. I also hugely benefited from the expertise of the NHSX team. They were supportive of my plan for the project and encouraged me to build digital interventions into the model pathway.
From a research perspective, the project gave me a chance to practically apply my modelling skills and develop them further. I used Python to code a research project for the first time and learned about algorithms that can be used to optimise simulation models.
One of the most enjoyable parts of the internship was working with a such a multidisciplinary team. I learned about their work in data analysis, data science, health economics and systematic reviews. I also gained a deeper understanding of the NHS' consideration of environmental impact (Greener NHS, 2022) alongside clinical and economic impact, which allowed me to incorporate assessing the carbon footprint of some services into the pathway.

What were the challenges and opportunities?

The greatest challenge was that I had developed an ambitious project proposal that would take around six to nine months of work in practice, but I only had three months for the internship! My initial plan was to complete the first phase (the modelling), and then hand over the remaining part (the intelligence).
However, after making fast progress on the model, and with the encouragement of the NHSX team, we managed to reprioritise, so I was able to complete part of the intelligence work myself. This enabled me to develop my learning further and contribute to more advanced aspects of the simulation.
Following on from the internship, I had the opportunity to publish the model and a report on the project on GitHub, an online code repository. This means the work is open and accessible to others interested in developing SynPath. I also presented my work at an ARC North Thames Early Career Researcher development event and at a Health Data Research UK event for people interested in applying for the next round of NHSX internships.

Any advice for researchers interested in applying?
Remember that this is a mutually beneficial partnership, and the knowledge you've developed throughout your PhD and research career are valuable. Think about your relevant experience and skills. For example, what you have learned about missing data, validity and robustness, or have you had experience with open-source coding? It's ok if you are early in your data science journey, as long as you can connect your experience with the role.

Author: Tiyi Morris, PhD researcher, ARC North Thames and Department of Applied Health Research, University College London


This internship was part of Tiyi Morris's NIHR ARC North Thames-funded research project 'Impacts of digital technologies on health and social care services'.
Related links
Find out more about the NHSX Data Science PhD Internship scheme
See the published model and report for Tiyi's Synpath project on GitHub
HASH AI blog post on the Synpath project
NHSX 2021 interns share their research, advice and experiences at Health Data Research UK webinar