There are 47 million people living with dementia worldwide, projected to increase to 131 million by 2050. Around four in every ten people living with dementia have disturbed sleep. This can include having broken sleep at night, waking up distressed, finding it hard to fall or stay asleep and sleeping a lot during the day. In this blog, Professor Gill Livingston (UCL; ARC North Thames) and Dr Penny Rapaport (UCL) report on the DREAMS : START intervention and next steps for their research.


Most of us know how it feels to not get enough sleep. But for family members repeatedly woken up by relatives living with dementia, this can be an even more exhausting and stressful experience, especially when they are responsible for their round-the-clock care.
Unfortunately, at present there are no safe and effective treatments for sleep problems in people living with dementia. To change this, we – an expert group of dementia researchers in the UCL Division of Psychiatry - are testing the Dementia Related Manual for Sleep: Strategies for Relatives (DREAMS : START) intervention. DREAMS START is a 6-session tailored therapy programme for carers of people living with dementia. The programme includes, among other things, talking therapies, planning and relaxation activities, and light boxes.
We are comparing a group that receives the therapy with another that does not to see whether DREAMS START helps to reduce sleep problems.
We do not have our results yet, but NIHR ARC North Thames has funded us to see if DREAMS : START has a longer-term effect (over 2 years), and to help us ensure it is ready to be rolled out in the NHS if we do manage to improve people with dementia's sleep problems. This second project, DREAM Longer, is a 2-year follow-up study and has recruited 6 participants to date.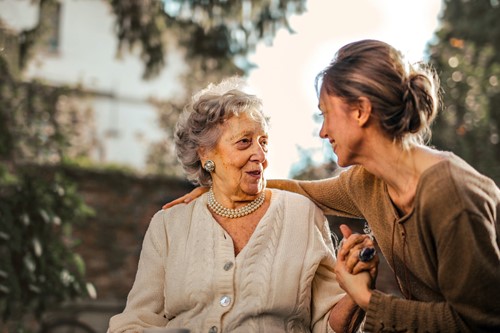 Responses from DREAMS : START participants have been very positive:
One carer taking part in the study told us that the sessions have helped them think 'sideways' about things that may help with their partner's sleep, when they thought they had tried everything.
Another carer found the sessions inspired her to give her husband more responsibility and independence. She said she had been underestimating how much daytime physical activity and stimulation he could cope with and found keeping busy during the day with household chores and a daily walk seemed to improve his quality of sleep at night. She decided to use a befriending service to make more time for herself, and found her husband then spent the evening discussing what they had gotten up to that day, feeling more relaxed at bedtime, instead of worrying about the memory club the next day.
One partner explained that the DREAMS START sessions highlighted that they were already doing the best they could for their partner. Their daily walks in the park, afternoons watching the animals in the garden in full natural light and changing their perspective on their partner's night-time behaviour – this all confirmed they were on the right track.
Another carer's own sleep issues seemed to come from the anxiety she had around her family and feeling like she was not a good enough carer. The DREAMS START intervention gently challenged these thoughts and this black and white thinking, replacing it with more helpful ones such as having a break was needed for her own wellbeing and not a punishment to her family.
Finally, a carer found that keeping a track of what he plans to do or tracking what he does in a diary has made it into more of a routine that he now enjoys on a regular basis. Even when his partner fails to do their planned activity, he mentioned that memories are made in the process and this has now become a new norm in their household, uplifting both of their moods.