In this blog, Dr Eirini-Christina Saloniki, Senior Research Fellow in Health Economics (NIHR ARC North Thames), reflects on her experience as one of only 125 women globally selected for the 2022 Santander Emerging Leaders programme.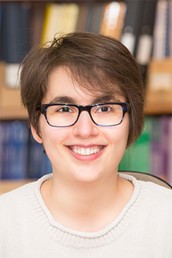 It was a regular Friday night catching up with a friend when I first mentioned the emerging leaders programme, with a focus on negotiations - and I did not need much more than "wow, you should apply!" to seriously consider it!
Negotiating as a Researcher
As a senior economist, I work with individuals from different disciplines and backgrounds (academics, clinicians, local authority representatives, patients and public) to identify and conduct research that responds to priorities set by the NHS, local authorities and other stakeholders. This research is often funded by research councils or charities following successful submission of a research proposal. The level of involvement in this process varies; responsible for a particular work package or analysis strand (Co-Investigator), or leading a project, negotiating with the funder, and managing a team (Principal Investigator).
Negotiation is vital not just for the completion of a project but also for engaging with new stakeholders outside a project, or even recruiting a new researcher. I always wanted to attend a course to help me improve my negotiation skills and become a successful leader in my field – so the Santander Emerging Leaders course seemed the ideal fit!
The application process
Reading the call for applications, two things intrigued me: "a unique scholarship opportunity for 125 professional women" and "connect with a diverse community of aspiring leaders from around the world". With my track record of international activities (including, Erasmus funding and participation in several international projects), this course seemed the perfect fit for me. The application process was in two phases:
enrolling followed by an assessment test and,
if shortlisted, an application with brief essay type questions supported by a reference.
Admittedly, I was intimidated by the test but not discouraged! It included a mix of IQ tests and hypothetical scenarios to identify the most suitable candidates for the course. I passed phase one (phew!) and for the second phase, we were provided with sample responses - this was incredibly helpful for grasping the tone for the short essay type questions. The eagerly awaited congratulatory email came a month later – I was amongst 125 women from across the globe selected to receive a scholarship to attend the Emerging Leaders course!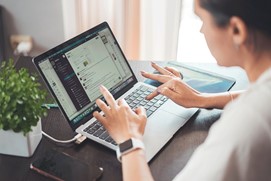 The course was online, in the midst of summer, and I knew that the following seven weeks would be quite intensive. It took several hours in the first week to get used to the online campus, but it got easier over time. Each week a new topic was released, and we would have another week to complete an assignment. A request for an extension was possible, which came in very handy when I caught Covid! Each week's material would include theoretical concepts supported by animated videos, interviews with experts, knowledge tests, mandatory forum posts, a real-world negotiation challenge, and an optional ongoing journal. The weekly assignment was marked and complemented with detailed feedback. There were also three live negotiation exercises where we would all meet (virtually), prepare and take on different (individual or group) negotiation roles. This was another fantastic opportunity to apply the new concepts in practice and learn by doing.
Learnings
I had the chance to interact with people from around the globe, such as Peru, Chile, Brazil, Argentina, Spain, all in different time zones and seasons! At the closing session, we were informed that there were 28,000 applications in phase one, so to have reached the final phase (0.4% success rate!), let alone complete the course at my own pace, was a very proud moment for me.
Reflecting on this training experience, the course deeply enriched my knowledge of negotiation techniques, pushed my boundaries and got me out of my comfort zone by taking on various roles in real negotiation scenarios. I was able to identify my dominant emotional and motivational style and explore how best to achieve a successful negotiation in different situations. A realisation of my style has been paramount for recruiting collaborators for the ARC North Thames Understanding disability – a secondary data lens perspective project. Overall, the course helped me realise my potential as an emerging female leader and made me continuously reflect on my academic journey. It tested my limits but also provided me with the confidence, strength and skills to overcome challenging situations in my daily role, including leading a team in the Disability data in higher education: Evidence from EDI reports project. I am most grateful to the course delivery team for the excellent organisation and course structure, but also to my line managers for supporting me to take part in the course.
Visit the Santander scholarships website for more information on relevant leadership courses.